I am in San Francisco right now as part of a week long IDA sponsored trip to Silicon Valley. I am already back in Singapore and have decided to do one big post with interesting highlights instead of separate daily recollections.
On the first day, we went to Autodesk, which was quite cool since their visitor gallery was filled with a myriad of products designed with their 3D modeling applications. Like these below: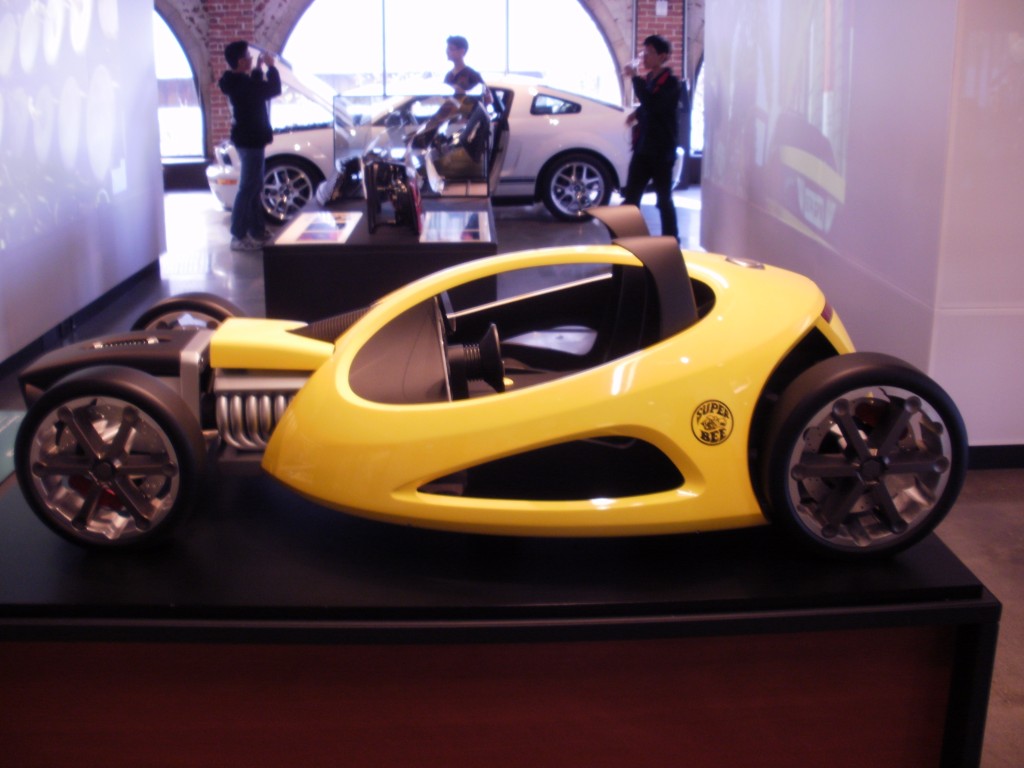 More photos after the break.
Who ever knew Legoland models were designed with Autodesk software?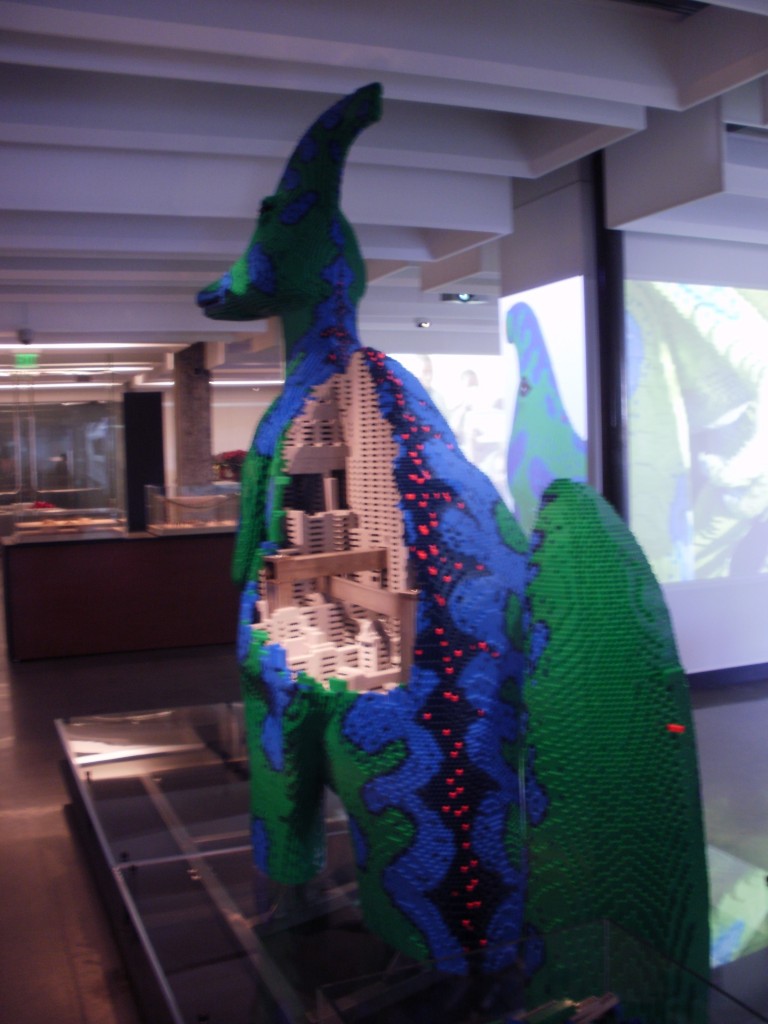 Anyway, Autodesk seems really big on argumented reality – and they got a couple of product demonstrations. For example, in the setup below, a webcam on the computer detects the orientation of the tiles below and dynamically generates a 3D model of how buildings would look like when arranged differently on a street.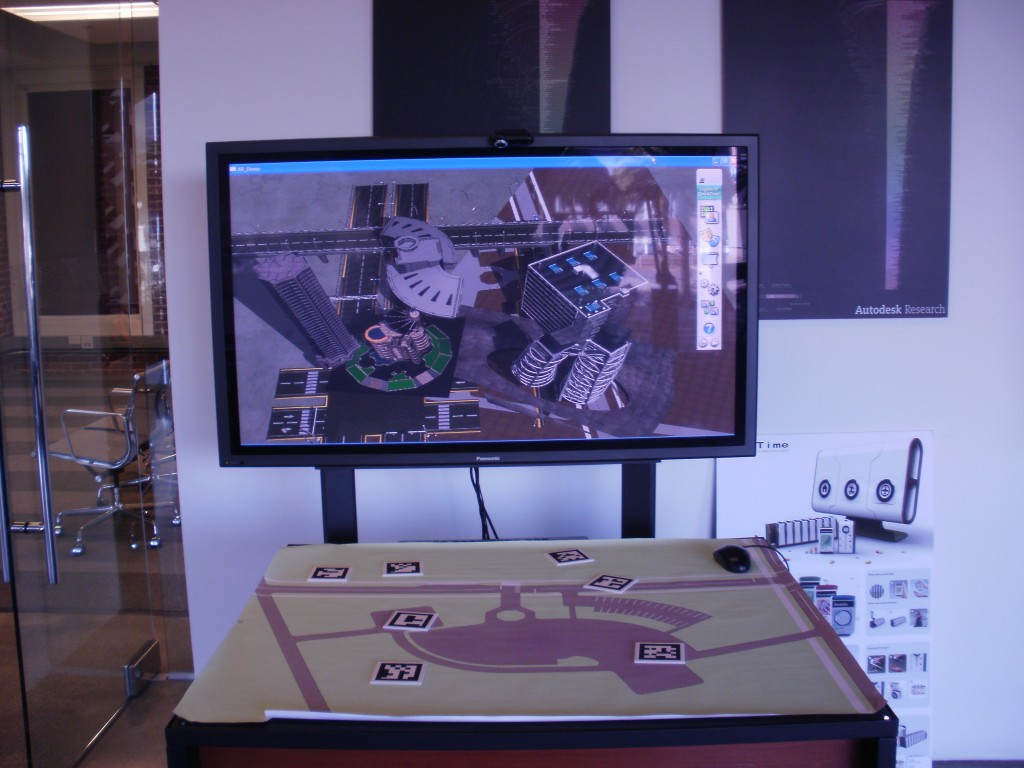 And then there was also this demo where you can move a camera around a blueprint of the house and dynamically move around a 3D model of the house, complete with lighting adjustments. And there was also another one where you can turn and pivot and monitor 360 degrees to get different angles and views of a 3D model of a car. All of these demo products were quite cool, but I didn't manage to get any nice pictures of them, so I shall see if my friends managed to get a few good shots.
Then this guy from Autodesk came in and gave us a talk about interface design (or User Experience Design, as he calls it) and that was it.
We then headed out for lunch and then a tour of the San Francisco city itself.
The next day, we had a tour of the UC Berkeley campus in the morning.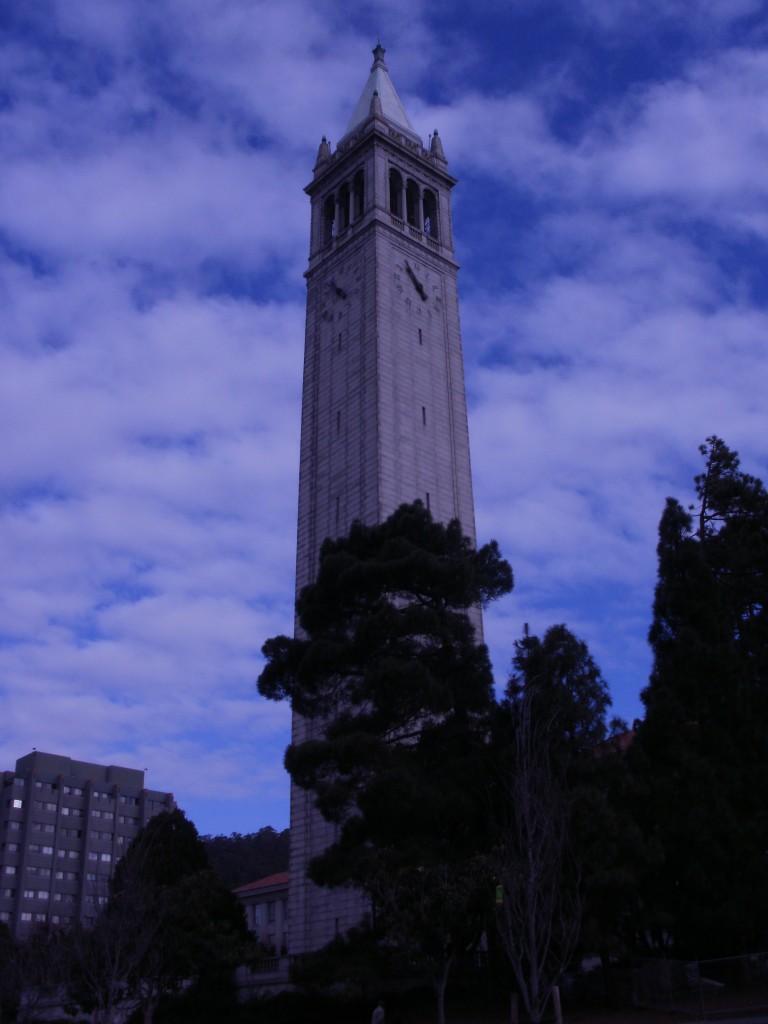 And then we visited their rivals, Stanford University in the afternoon.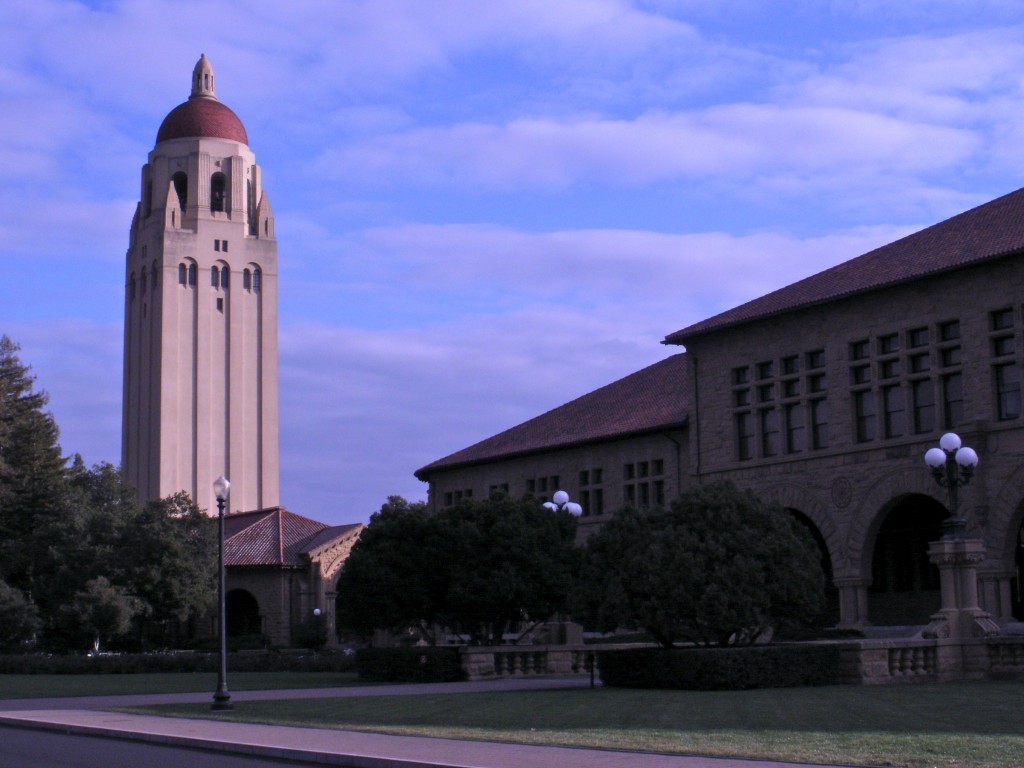 The tours were OK if not for the fact that I was freezing my ass off since we spend much of the tours walking around school grounds when I desperately wanted to bask in the warmth of the heated school buildings.
The following day (Wednesday in SFO), we went to visit HP Research Labs, which was disappointingly boring since the technologies that were demonstrated were largely focused on large scale business environments, such as their Halo technology, which appeared to be nothing more than just fancy high definition video conferencing. And I have got to say that their cafeteria food is terrible. The only saving grace is probably the fact that they have a foosball table in the cafeteria, which kept us occupied after lunch.
In the afternoon, we headed to the Microsoft Silicon Valley Campus (their main campus is in Redmond, Washington).
Some guy gave us a presentation about the corporate culture of Microsoft as well as explain what they mainly did at the Silicon Valley Campus. After which, we were lead to the Technology, where we got to play with a Microsoft Surface! (Though to be absolutely honest, it's still kind of buggy, the demo applications are lame and it's nowhere near what was envisioned.)
Then we had some guys from the Hotmail Team (Now known as Live Mail) come speak to us about their jobs and career options in the field as well as address any issues we might have. Should have been rather fruitful if not for me feeling lethargic during the talk – but in all fairness, I did manage to pick up bits and pieces.
On Thursday, we visited the Apple Campus in Cupertino! Too bad the weather was rather gloomy, unlike the previous few days, which were largely sunny.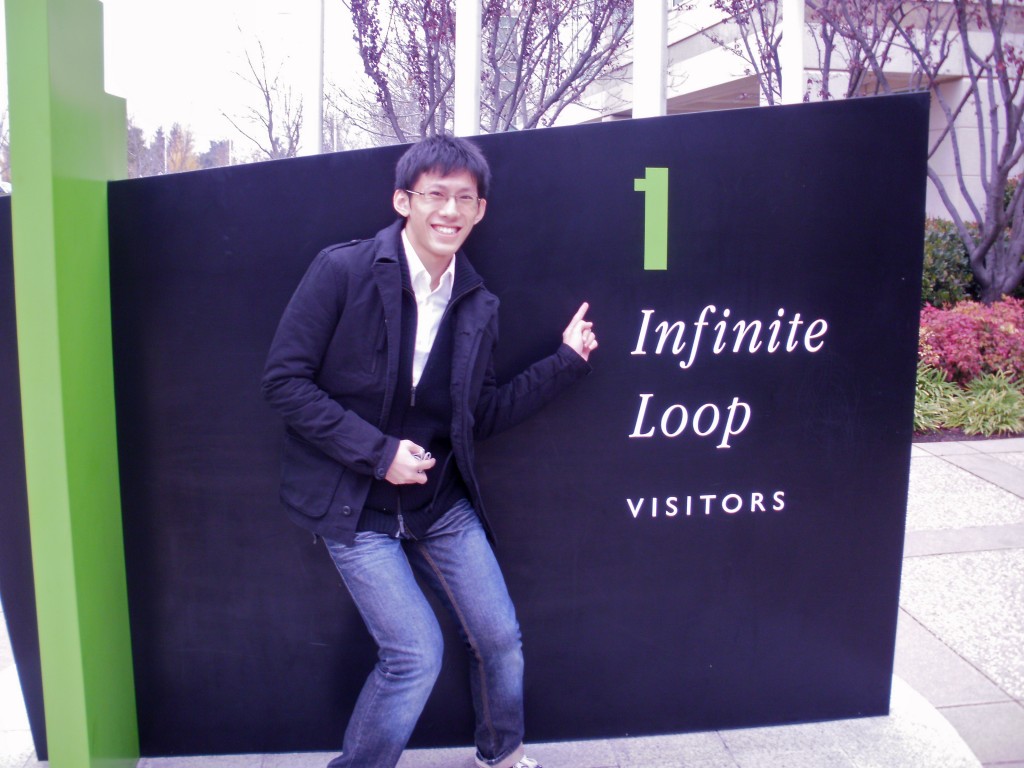 We had a lady from University Relations Department at Apple introduce the company to us, in an presentation that was rather engaging despite me having read most of it somewhere before. Sadly, no pictures were allowed within campus grounds. But the most exciting part of the visit is probably us going to the Apple Company Store and getting all sorts of overpriced Apple souvenirs such as Apple T-Shirts (I got 2 of them), coffee mugs, photo frames and mouse pads just to name a few. But we did get to enjoy employee discounted prices, which made the iPods/Macs/Software significantly cheaper. Not much use to me, since I have everything I need, but some of my friends got iPods and other stuff.
After lunch at Apple Cafeteria (which wasn't as bad as HP Lab's, but crowded as hell), we headed down to Intel museum, where I found myself easily distracted given the lack of interesting stuff to see and do there (in my opinion, at least).
Following which, we went to the Great Mall in Milpitas, where Levi's, Calvin Klein, Abercrombie and Fitch, Coach and many other brands have factory outlets there. Needless to say, I picked up lots of branded stuff at crazily discounted prices, especially after adding the Christmas discounts. All in all, great day!
Friday was also our last day in the States, and we begun the day with a visit to LucasFilm (if that doesn't ring a bell, it's those guys behind Star Wars) which was fairly interesting. However, as with Apple, photography within the company was prohibited. In fact, they even went a step further by making us sign non-disclosure agreements before entering their compounds. And by the way, they do have some very interesting art pieces and models scattered across their compounds.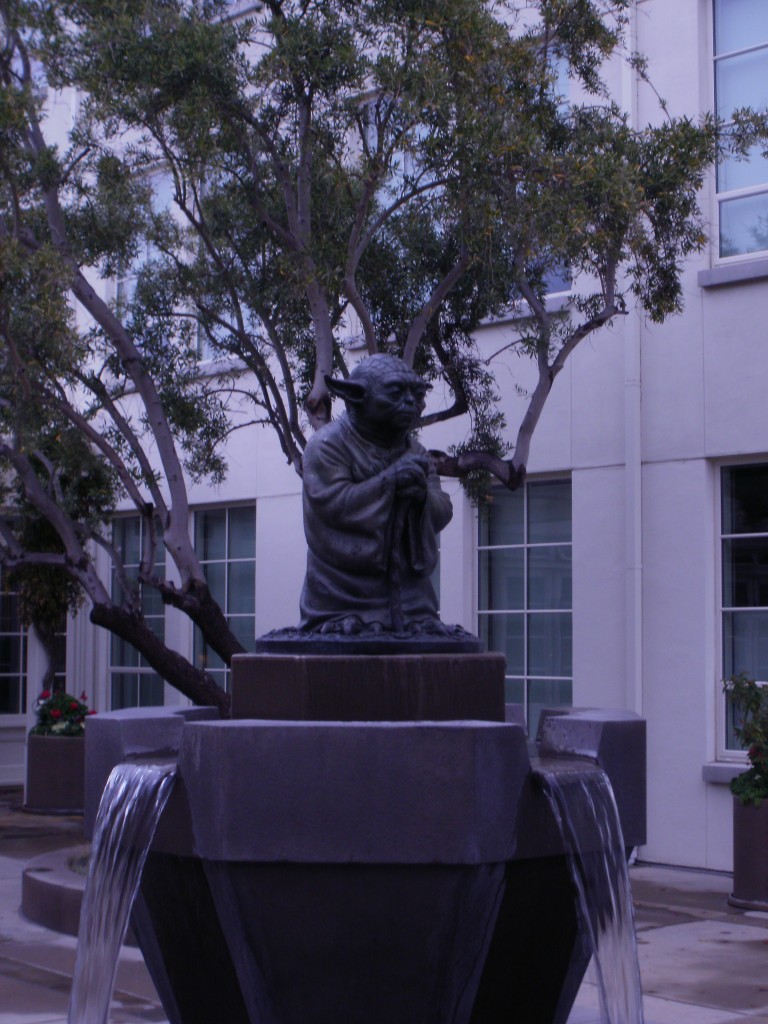 In the afternoon, we went to Union Square to do some more shopping, and I had a chance to try the legendary cheesecake from The Cheesecake Factory, and damn, it was good! But alas, it was soon time to start our 18 hours long journey back home.
Anyway, it's time for me to get some rest for my jet lagged brain and thus I would end the post here. Reflections might come next time, if I am in a pensive mood.